Open Season for health insurance will be from November 13th - December 11. There will be a health fair at the Eagan Plant on November 27th from 7-10 a.m. and 5:30 -7:30 p.m. Usually there is a representative there from all the plans.
If you want to compare plans before that, OPM.gov will have a plan comparison tool on their website. They haven't loaded the new information as of the printing of this article, so be sure you are comparing plan year 2018. also note that the tool doesn't list the APWU career rate for the consumer driven plan.
For 2018, if you have been a career employee in a FEHB plan for more than a year, your rate for the consumer driven option will be 12.79 self, 28.15 self plus one, and 41.83 for self and family. The rates for the high option plan are 86.67 self, 172.15 self plus one and 237.41 for self and family. These rates are pretty close to last year.
There have been a few changes to the plan. Most notably to the health management programs. The consumer driven plan has eliminated the programs except for pregnancy and tobacco cessation.
The high option has eliminated the hypertension program and made changes to the diabetes program.
The diabetes program for the high option will still cover generic meds, test strips lancets and coaching calls, but will not cover brand name drugs, insulin, or office visits. Labs can still be free if you use Labcorp or Quest Diagnostics. Most doctors will want to test in their facility, so if you want the free lab work, you will have to ask your doctor to refer your work to these labs.
The high option has also made changes to its copays. Office visits will be $25, or $40 for urgent care. Generic drugs at retail pharmacies will be $10. The maximum out of pocket has gone to $5500 self, and $9000 self plus one or self and family coverage.
If you have questions on the APWU plans, ask Jane at the union office 651-778-1637 or check out the website at apwuhp.com
Some helpful links:
Office of Personnel Management - OPM www.opm.gov
Information on Flexible Spending Accounts LiteBlue - www.liteblue.usps.gov
American Postal Workers Union Health Plan www.apwuhp.com
United Healthcare www.myuhc.com
Express Scripts www.express-scripts.com
Prescription Cost Calculator www.apwuhp.com/members/high-option/pharmacy
New Guidelines Urge Diabetics to Move More
They should do light physical activity every 30 minutes, not every 90 minutes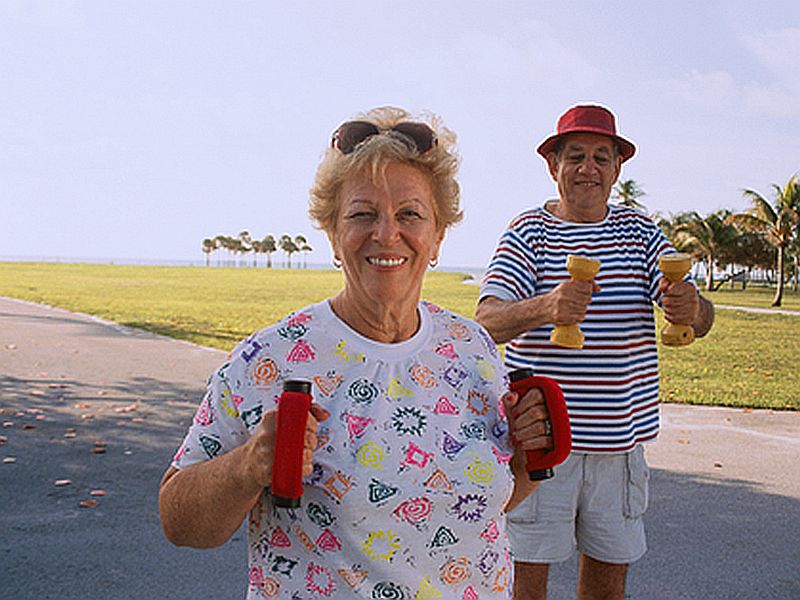 WEDNESDAY, Oct. 26, 2016 (HealthDay News) -- People with diabetes need to move more often than previously advised, new guidelines say.

To improve blood sugar management, people with diabetes should do three or more minutes of light activity every 30 minutes during prolonged periods of sitting, such as working on a computer or watching TV. This is especially true for those with type 2 diabetes, according to the latest recommendations from the American Diabetes Association (ADA).

These light activities include: overhead arm stretches, walking in place, leg lifts or extensions, desk chair swivels, torso twists and side lunges.

Previously, the association recommended light physical activity for every 90 minutes of prolonged inactivity.

"These updated guidelines are intended to ensure everyone continues to physically move around throughout the day -- at least every 30 minutes -- to improve blood glucose management," said guidelines lead author Sheri Colberg-Ochs, consultant/director of physical fitness for the ADA.

"This movement should be in addition to regular exercise, as it is highly recommended for people with diabetes to be active. Since incorporating more daily physical activity can mean different things to different people with diabetes, these guidelines offer excellent suggestions on what to do, why to do it and how to do it safely," she explained in an ADA news release.

The guidelines also emphasize specific types of exercise -- aerobic exercise, resistance training, flexibility and balance training and general lifestyle activity. They also elaborate on how each type of exercise helps patients.

For example, aerobic workouts benefit type 2 diabetes patients by improving blood sugar control, controlling weight and reducing heart disease risk. Regular aerobic and resistance training offers health benefits for people with type 1 diabetes, including improved insulin sensitivity, heart fitness and muscle strength.

There are also activity suggestions for women with gestational diabetes, who should do aerobic and resistance exercise. Also, people with prediabetes are urged to combine increased physical activity with healthy lifestyle changes to prevent progression to type 2 diabetes.

Supervised, structured exercise programs are more beneficial for diabetes patients, according to the guidelines, which also outline how patients should monitor their blood sugar levels during physical activity.

The guidelines, based on a review of more than 180 studies and the input of diabetes and exercise experts, were published online Oct. 25 in the journal Diabetes Care.

More information

The American Academy of Family Physicians has more on diabetes and exercise.

-- Robert Preidt

SOURCE: American Diabetes Association, news release, Oct. 25, 2016
Copyright © 2016 HealthDay. All rights reserved.

Open Season 11/14-12/12/16



There will be Health fair at the St. Paul P&DC Monday 11/28, 7-10 a.m. and 5:30-7:30 p.m.

Full information available at www.opm.gov



Postal Category 1 (members of the APWU bargaining unit, career employees with at least one year in a health plan as a career member)




High Option

Self 85.06

Plus one 167.90

Family 232.04




Consumer Driven

APWU Career

Self 12.36

Plus one 27.20

Family 39.01




APWU Career with less than a year in FEHB as a career member

Self 53.77

Plus one 118.30

Family 129.05




PSE

Self 61.81

Plus one 135.98

Family 148.34



Obesity More Deadly for Men Than Women: Study

Losing even a little weight could cut the risk, researchers say

WEDNESDAY, July 13, 2016 (HealthDay News) -- Obesity is nearly three times more deadly for men than it is for women, new research suggests.

In a study of nearly 4 million men and women around the globe, the risk of dying before the age of 70 was 19 percent for men and 11 percent for women of normal weight.

But that risk jumped to 30 percent and 15 percent, respectively, for obese men and women. That's an absolute increased risk of 11 percent for men and 4 percent for women, the researchers reported.

"Obesity is second only to smoking as a cause of premature death in America," said lead researcher Richard Peto, professor of medical statistics and epidemiology at the University of Oxford in England.

"If you could lose about 10 percent of your weight, a woman would knock 10 percent off the risk of dying before she was 70, and for a man it would knock about 20 percent off," Peto said.

Why obese men are at greater risk for premature death than women isn't clear.

"Our study was not able to address this question, but previous observations have suggested that obese men have greater insulin resistance, liver fat levels and diabetes risk than women," said study co-author Dr. Emanuele Di Angelantonio, a lecturer at the University of Cambridge in England.

The study was published online July 13 in The Lancet.

One U.S. expert said more research is needed to explore the apparent link between obesity and mortality.

"We still have more work to do to better understand how weight, weight gain, and weight loss influence mortality," said Barry Graubard, a senior investigator in the biostatistics branch of the U.S. National Cancer Institute. He co-authored an accompanying journal editorial.

Avoiding obesity has clear advantages for both men and women, Graubard said. "In addition, we know from other studies that physical activity can reduce mortality risk," he said.

In the new study, researchers collected data on 3.9 million adults, aged 20 to 90. The information came from 189 previous studies in Europe, North America and elsewhere. The investigators included data on all those who lived at least another five years. Over the time of the study, nearly 400,000 participants died. The study findings showed that underweight people were also at risk for premature death.

The World Health Organization estimates that 1.3 billion adults worldwide are overweight, and 600 million more are obese. And, obesity has been strongly linked in previous research to heart disease, stroke, diabetes and cancer, the researchers said.

Dr. David Katz is president of the American College of Lifestyle Medicine. He said: "Although there has long been clear and decisive evidence linking obesity to increased risk for the major chronic diseases that are in turn linked to increased risk for premature death, the obesity/mortality link has been periodically challenged."

This study overcomes many of the limitations of earlier efforts and "renders a clear and emphatic verdict -- obesity increases the risk of premature death around the globe," Katz said.

This study also indicates that the risk extends across the full range of overweight and obesity -- the more severe the obesity, the graver the danger, he added.

"The obesity pandemic continues to advance, putting ever more of humanity at risk," Katz said. "What we already had abundant cause to think, this paper gives us ample cause to know, that risk includes early death. This constitutes an urgent call for corrective actions at a global scale."

More information

Visit the World Health Organization for more on obesity.

SOURCES: Richard Peto, Ph.D., professor, medical statistics and epidemiology, University of Oxford, England; Emanuele Di Angelantonio, M.D., Ph.D., university lecturer, University of Cambridge, England; Barry Graubard, Ph.D., senior investigator, biostatistics branch, U.S. National Cancer Institute; David Katz, M.D., M.P.H., director, Yale-Griffin Prevention Research Center, Derby, Conn., and president, American College of Lifestyle Medicine; July 13, 2016, The Lancet, online
APWU St. Paul, MN Area Local APWU

Todd Elkerton , President 10/7/15

www.StPaulAPWU.org 651-778-1637

OPEN SEASON!


Open season for health benefits will be from November 10
th
to December 14
th
.
As always, do not wait until the last day to enroll or make changes.
This year brings a new enrollment category "Self Plus One".
Health Fair St. Paul P&DC


December 3
rd
7-10 a.m.
and 6-8:30 pm
(Interpreter available 7-9 and 6-8)

Consumer Driven
APWU Career

10.9 Self
22.85 Self Plus One
24.93 Self and Family
APWU Career with less than one year in FEHB – (newly converted PSEs)

Self 43.11
Self Plus One 94.84
Self and Family 103.46
APWU PSE

Self 51.94
Self Plus one 114.27
Self and Family 124.65
High Option APWU Career

$68.14 Self
$129.46 Self Plus one
$188.46 self and family

As always, the Consumer Driven option offers one of the best premiums in FEHB while offering excellent benefits, and both plans offer Diabetes Management programs with 100% in-network coverage.
G
ene Therapy Shows Early Promise Against Deadly Brain Cancer
DNA-modified virus serves as decoy to help target and destroy glioblastoma cells, researchers say
SUNDAY, May 31, 2015 (HealthDay News) -- Early trials of a new form of gene therapy may give hope to patients battling glioblastoma, the most deadly form of brain cancer.
Called AdV-Tk therapy, the new treatment involves two steps. As the researchers explained it, the first step involves taking DNA from the herpes virus and injecting it into tumor cells, and then attacking those DNA-tagged cells with a powerful drug.
In the second step, the drug helps spur the patient's immune systems to eliminate more of the cancer cells over time.
All of the patients in the study had also undergone surgeries aimed at minimizing the tumor, the researchers noted.
The result, so far, has been a marked improvement in prognosis for the 48 patients participating in the preliminary trial.
"Glioblastoma is the most malignant brain tumor you can have," said study co-author Dr. David Baskin, professor of neurosurgery with both Houston Methodist Hospital and the Weill-Cornell College of Medicine in New York City. "It's almost always a death sentence, with median survival of about nine to 15 months, and the quality of life during the last five months is often quite poor.
"Surgery, along with chemotherapy and radiation, is the only current treatment option," he added. "This cancer is like an octopus -- it reaches into all parts of the brain [and] you can only ever get some of it out."
However, "this particular gene therapy is better than anything else we have," said Baskin, who also directs the Peak Brain Tumor Center at the Houston hospital. "By inserting a virus into the tumor, then attacking that virus with medication while also firing up the patient's own immune system, you can get a real one-two punch treatment effect, and prolonged survival."
He stressed that the treatment may not be a cure. "The [survival] numbers still stink," Baskin said. "But they're significantly better, which makes this a big advance."
Baskin and his team are slated to present their findings Sunday in Chicago at the annual meeting of the American Society of Clinical Oncology.
The initial research spanned 2006 to 2010, when the investigators inserted harmless pieces of herpes simplex viral DNA into a cold virus. That modified virus was then injected directly into cancerous tissue. The researchers picked the cold virus because it's known to spread widely and quickly in cells.
In the new clinical trial study, the 48 glioblastoma patients received the gene therapy after undergoing "aggressive" surgery aimed at reducing the tumor.
Each patient was then given an antiviral drug. The drug was designed to recognize and attack the inserted DNA fragment, and to "break open" any brain tumor cell into which the cold virus had spread.
The result, said Baskin, is that "suddenly the immune system starts killing anything that might have these proteins. So you put the Trojan horse virus in. Then, after you kill the virus the tumor cells explode, causing the immune system to hyper-activate without raising toxicity [to the patient]."
"It's interesting and exciting, because the improvement [in survival] is significant," Baskin said.
How significant?
Specifically, one-year survival rose from 57 percent to 67 percent; two-year survival rose from 22 percent to 35 percent; and the number of patients who lived at least three years rose from 8 percent to 19 percent, the study team found.
Overall, average survival improved by about eight months, researchers say.
"We're not saying we have a cure, of course," noted Baskin. "But we think we have something that makes a lot of sense conceptually, and is a real advance. And of course going forward we can try to get the numbers up even more by increasing the dose and finding additional targets. But even with what we have already, the improvement is big."
Balveen Kaur is a professor of neurological surgery at Ohio State University in Columbus. She said that new approaches to fight brain tumors are sorely needed.
"All current FDA-approved therapies for brain cancer suffer from the drawback of having a lot of side effects, which limits their use and hence efficacy," said Kaur, who is also the associate director of OSU's Medical Center at the Comprehensive Cancer Center.
However, she cautioned that "while gene therapy has a lot of potential, it is important to keep in mind that the current study is a small study, with a few patients, and future randomized studies will be essential to identify if the treatment really works."
Experts also note that findings presented at medical meetings are typically considered preliminary until published in a peer-reviewed journal.
More information
Find out more about glioblastomas at the American Brain Tumor Association.
SOURCES: David Baskin, M.D., professor, neurosurgery, and director, Kenneth R. Peak Brain Tumor Center, Houston Methodist Hospital, Houston, Texas, and professor, neurosurgery, Weill-Cornell College of Medicine, New York City; Balveen Kaur, Ph.D., professor, neurological surgery, and associate director, Medical Center at the Comprehensive Cancer Center, Ohio State University, Columbus, Ohio; May 31, 2015, presentation, annual meeting, American Society of Clinical Oncology, Chicago, Ill.
It's Open Season!

Once again, the APWU plan has great prices and features and is a great way to Be Union, Buy Union, all while enjoying the Plan's many wellness benefits!

Our plan has a 98% retention rate, so you know that it offers good service and good value.





The High Option features:

·

Maternity covered at 100%

·

Diabetes and hypertension management programs

·

Weight loss program

·

Tobacco cessation

·

100% coverage of accidental injury within 24 hours of accident

·

Routine dental coverage

·

New this year – extra dental coverage if you complete a health risk assessment online

·

$18 copays for office visits, even specialists

·

Hearing aid benefit

The Consumer Driven plan offers:

·

No upfront deductible, the plan covers 100% of the first $1200 (self) or $2400(family) in medical expenses before you pay anything.

·

100% coverage for in network preventative care and screenings, maternity, diabetes management program, tobacco cessation

·

Plan SmartChoice winner three years in a row!

Also this year, both plans feature changes to the catastrophic out of pocket.

For the high option, the maximum out of pocket for in network medical expenses is $5000, for medical AND prescriptions.





For the Consumer Driven, the maximum is $3000 per person, or $4500 for a family.





One change to be on the lookout for, is the High Option has added a formulary.

If you are on a prescription NOT on the formulary, you will receive a letter explaining your options.

If the alternate drugs are not acceptable to your doctor, there is a process whereby he can write the Plan for an exception.





More info and complete details are available on the Plan's website:

www.apwuhp.com

.





There will also be a Health fair at the Eagan facility on November 18

th

, 7-10 a.m. and 6:00-8:30 p.m.

Rates:

APWU Career (these are members of the union, career USPS employees in our Bargaining Unit)

High Option - 42.65 self only OR 105.20 for family coverage.
Consumer Driven – 9.26 for self, 20.84 for family coverage.


PSEs – Consumer Driven –

46.31

self,

104.18

family

PSE's who have been coverted to career, but have less than one year in a FEHB health plan will pay 36.58 self, or 82.30 family until they hit the one year mark.
Added Sugar in Diet Tied to Death Risk From Heart Trouble
Sugar can be 'hidden' in savory foods as well as desserts and soda, experts note
MONDAY, Feb. 3, 2014 (HealthDay News) -- Doctors have long thought extra sugar in a person's diet is harmful to heart health because it promotes chronic conditions such as obesity and diabetes.
But the added sugar Americans consume as part of their daily diet can -- on its own, regardless of other health problems -- more than double the risk of death from heart disease, a new study from the U.S. Centers for Disease Control and Prevention has found. The average American diet contains enough added sugar to increase the risk of heart-related death by nearly 20 percent, the researchers said.

And the risk of death from heart disease is more than doubled for the 10 percent of Americans who receive a quarter of their daily calories from sugar that's been added to food, said CDC researcher and study lead author Quanhe Yang. The findings were published online Feb. 3 in the journal JAMA Internal Medicine. "They're seeing that people who are moderately heavy consumers of added sugar have a heightened risk of dying of [heart] disease, and the heaviest users have the highest risk of dying of [heart] disease," said Laura Schmidt, who wrote an accompanying journal commentary. "When you start seeing a dose-response reaction like they found, that is powerful evidence that consuming added sugar puts people at risk of death from cardiovascular disease." Food manufacturers add sugar to many different products to improve flavor, appearance or texture. People who eat those varied products might not be aware that they have increased their total sugar intake, because the sugar is hidden inside the food, the researchers said.
About 37 percent of the added sugar in Americans' diets comes from sugar-sweetened beverages, the authors said. One 12-ounce can of regular soda contains 9 teaspoons of sugar (about 140 calories), Yang said -- enough to put the person into a higher-risk category if they drink soda daily. "I could be eating a 2,000-calorie diet, not overeating, not overweight. But if I just drink a can of soda a day, I increase my risk of dying from [heart] disease by one-third," said Schmidt, a professor of health policy at the University of California, San Francisco, School of Medicine. "I think people would assume one can of soda a day would not have that kind of impact over the course of their lives." Other major sources of added sugar include cakes, pies, fruit drinks, candy, and ice cream and other dairy desserts, the researchers said. Added sugar can even be found in foods most people would consider savory, such as salad dressing, bread and ketchup, Schmidt said. Another major offender is yogurt, which often comes with as much sugar as you'd find in candy.
Previous research has focused exclusively on the health effects of sugary beverages, Yang said. For the new study, the research team decided to look at how the total amount of added sugar in the American diet can affect the risk of heart-related death. Recommendations for added sugar consumption vary, and there is no universally accepted threshold for unhealthy levels. The Institute of Medicine recommends that added sugar make up less than 25 percent of total calories, the World Health Organization recommends less than 10 percent and the American Heart Association recommends limiting added sugars to less than 100 calories daily for women and 150 calories daily for men, according to background information included in the study. The researchers used national health survey data to review consumption of added sugar. They found that added sugar made up an average of 14.9 percent of daily calories in the American diet from 2005 to 2010, down from 15.7 percent from 1988 to 1994 and 16.8 percent from 1999 to 2004.
Nearly three of four adults consumed 10 percent or more of their daily calories from added sugar, while about 10 percent of adults consumed a quarter or more of their calories from added sugar in the latest study years. The researchers then compared data on sugar consumption with data on death from heart disease. The risk of heart-related death increases 18 percent with the average American diet that receives about 15 percent of daily calories from added sugar, compared to diets containing little to no added sugar, the study authors found. The risk is 38 percent higher for people who receive 17 percent to 21 percent of their calories from added sugar, and more than double for people who get more than 21 percent of their daily diet from added sugar, Yang said. Although the study found that eating more food with added sugar was tied to a higher risk of heart-related death, it did not prove a cause-and-effect relationship.
The Corn Refiners Association, which represents the manufacturers of onepopular form of added sugar, fructose, said it had no comment on the study. Commentary author Schmidt said added sugar could be increasing heart attack risk by disrupting a person's hormone system, throwing their metabolism out of whack. By comparison, foods that are naturally rich in sugar -- such as fruit -- also contain lots of fiber and other nutrients, which reduces the impact the sugar has on the body, said Rachel Johnson, a professor of nutrition at the University of Vermont and chairwoman of the American Heart Association's Nutrition Committee. To avoid added sugar, read Nutrition Facts and ingredients labels carefully, Johnson said. Look out for ingredients that end in -ose, such as fructose or sucrose, as well as any type of syrup, she said. "Brown rice syrup sounds really healthy, but it's actually a sugar," Johnson said.
The APWU Health Plan is committed to low-cost, robust benefits and personalized service.
Benefit enhancements for 2014 include:
100% in-network coverage for maternity
100% coverage for lab tests performed by Lab- Corp or Quest Diagnostics (High Option Only)
Out-of-network radiologists and pathologists will be covered as "in-network" when services are performed at an in-network hospital
Just in: A separate catastrophic limit for prescription drugs (High Option limits - $4,000/self, $6,500/self and family;
CDO limits - $3,000/self and $4,500/self and family)


Personalized Service: The APWU Health Plan has maintained a 97% retention rate for over 7 years, demonstrating the high-quality of service provided. Payment of claims and accuracy ratings exceed industry levels.
To compare your options, check out
www.plansmartchoice.com
.
You can also use opm.gov.


How to Enroll: To enroll or make changes to benefits, call PostalEASE at 877-477-3273, Option 5, or visit https://liteblue.usps.gov. You must have your Employee Identification Number and USPS PIN. For more info, call 1 (800) PIC APWU or visit www.apwuhp.com.


High Option Features


APWU Member, Career Employee rates: self – 39.31, self and family 96.57
100% In-Network Coverage:

Preventive care and screening

Diabetes Management Program

Hypertension Management Program

Weight Management Program

Tobacco Cessation Program
Cancer Centers of Excellence paid at 95%
Routine dental coverage

Hearing aid benefit

No referrals needed;
Choice of doctors

No denials for pre-existing conditions


Consumer Driven Features

APWU member, Career employee rates- Self 8.99, Self and Family 20.23
100% In-Network Coverage:

Preventive care and screenings

Diabetes Management Program

Tobacco Cessation Program
Personal Care Account (PCA) provides 100% coverage for the first $1,200 of annual healthcare expenses for self-only coverage or $2,400 for self-and- family.

No co-pays or upfront deductibles until the PCA is exhausted

Healthy Back Program

Healthy Pregnancy Program

no referrals needed;
Choice of doctors
No denials for pre-existing conditions
PSE Health Insurance

After an initial appointment of 360 day term and upon reappointment to another 360 day term, any eligible non-career PSE who wants to participate in the Federal Employees Health Benefits program on a pretax basis will be required to make an election to do so in accordance with procedures. The total cost of health insurance is the responsibility of the PSE, except as provided below. The Postal Service will make a contribution in the amount of 75% of the total premium for any eligible PSE who selects the APWU consumer driven plan. So, if you are a PSE in this situation and elect to choose health insurance, please call the Union Office and get instructions on how to properly do this at 651-778-1637.



 

Hypertension:

The Silent Killer

Hypertension, or high blood pressure, is a complication, which if not monitored and controlled, can cause permanent damage to the body. Blood pressure is the amount of force exerted on the vessel walls. There is a limit, which the body can handle and anything over that causes the vessels to narrow and harden making the heart work harder than it should. This can lead to heart damage, which can lead to damage of other vital organs. There are no apparent symptoms to hypertension giving it the nickname "The silent killer".

Blood pressure is expressed as two numbers. These numbers represent the pressure against the walls of your blood vessels as the blood moves through them. Systolic pressure is when pressure is highest in the arteries and occurs when the heart contracts. Diastolic pressure is the moment of minimum pressure in the arteries and occurs when the heart relaxes. Normal blood pressure is less than 120 (systolic) over 80 (diastolic), typically written as 120/80 mm Hg (read 120 over 80 millimeters of mercury).

Hypertension can be the result of a variety of factors. Family history, poor diet and exercise habits, stress and other prescription medications can all lead to hypertension. The best course of action, if you have an issue with blood pressure, is to consult your doctor and make modifications to your lifestyle to reduce your blood pressure back to normal. This could include medication, a fitness program, or dietary changes.

Here are a few steps you can take to reduce your blood pressure:

Refrain from overeating

Exercise at regular intervals

Reduce salt in the diet

Limit alcohol intake

Take high blood pressure medication as prescribed by your physician

33% of people with hypertension don't know they have it so remember to get screened often. Early recognition can help to reduce long-term damage to vital organs.

For more articles on your health visit: apwuhp.com/hpr.html

Open season is coming, stay tuned for more about APWU Health Plan's new and exciting changes.

This information is not intended to take the place of medical advice from your physician. Please consult your provider if symptoms persist. For an in-depth explanation of what APWU Health Plan offers please refer to the Plan's Brochure (RI 71- 004). APWU Health Plan is dedicated to helping you Live Life Well
Did you pick the APWU?
Open Season is now closed and your new insurance is in effect. If you selected the APWU Health Plan, you should have received your new membership card. The card has contact information on it for the Plan itself, as well as the various vendors, such as ValueOptions (Mental Health, Substance Abuse, etc) and Medco (pharmacy benefits)
If you didn't receive a card, or if you have any questions about the Health Plan, call the Plan at 1-800-222-2798.
The Importance of Mental Health

Living a healthy life is more than just staying physically healthy it also encompasses the head, more specifically your mental health. Life has it's up and downs, when things are going well an individual is beaming with confidence and their state of being is great, but as life has a habit of doing, things can turn for the worst. Generally, over time individuals tend to get better. But every once in awhile a little help is necessary to get your mental health on track.

Mental health is just as important as your physical well-being, In the United States it is estimated that about one in four adults suffer from a diagnosable mental disorder in a given year. In addition, mental disorders are the leading cause of disability in the U.S. and Canada for ages 15-44. Many people suffer from more than one mental disorder at a given time. Nearly half (45 percent) of those with any mental disorder meet criteria for 2 or more disorders, with severity strongly related to comorbidity.

As a member of the APWU Health Plan, both Consumer Driven and High Option, you are entitled to coverage for mental health and substance abuse issues through our partnership with ValueOptions. If you feel that you may want to talk to someone about an issue, or you just feel like the walls are closing in on you, give them a call. ValueOptions will help you locate a provider in your area and help you through the process. Seeing a provider for mental health or substance abuse issues is like seeing a medical doctor, with comparable co-pays and coverage.

For more information please visit our website at www.apwuhp.com/links.php and click on the ValueOptions link.

You may have noticed that the APWU Health Plan website has undergone a massive overhaul. In our ongoing effort to serve our members we have redesigned the website to be easier to navigate as well as bring you up-to-date information on all topics related to the Health Plan and your health. Visit www.apwuhp.com and see the difference.

Live Life Well
Diabetes: The silent epidemic.

Americans across the nation are dealing with a deadly epidemic, diabetes. This epidemic is silently affecting millions of adults and children throughout the US regardless of race or social class. Long-term effects of diabetes include, kidney failure, blindness, heart disease, and nerve damage. If controlled the effects of diabetes can be managed and individuals can live long healthy lives.

Diabetes is when the body has issues producing or using insulin. Insulin is a hormone that is needed to convert sugar, starches and other food into energy needed for daily life. Diabetes has two major categories.

Type 1 diabetes is a result of the body's inability to produce insulin. Type 2 diabetes, the most common form, is when the body doesn't produce enough insulin or doesn't recognize the insulin being produced by the body and as a result the blood glucose level will be abnormally high. Both types of diabetes can lead to hypoglycemia, low blood sugar, and hyperglycemia, high blood sugar.

Complications

· Heart Disease and Stroke

· Kidney Disease

· Eye Complications

· Oral Health and Hygiene

· Neuropathy and nerve damage

· Foot Complications

· Skin Complications

· Gastroparesis and Diabetes

· Depression

Controlling Diabetes

Although diabetes is a serious threat to an individual's livelihood, simple lifestyle changes can drastically reduce the long-term effects of the disease. Simple blood monitoring, consistent physical activity, and a focused diet will all help to manage blood sugar levels allowing for a fulfilling and healthy lifestyle. Always consult a physician when striving to control diabetes.

Know the Symptoms:

Lack Of Energy

Excessive Thirst

Weight Loss

Frequent Urination

This information is not intended to take the place of medical advice from your physician. Please consult your provider if symptoms persist. For an in-depth explanation of what APWU Health Plan offers please refer to the Plan's Brochure (RI 71-004). APWU Health Plan is dedicated to helping you Live Life Well.
The APWU Health Plan has MOVED!! Their new address is:
APWU Health Plan
PO Box 1358
Glen Burnie, MD 21060
Phone #: 1-800-222-2798
For More Health Plan Info:
Or you may call Jane at the union office, 651-778-1637